ABOUT US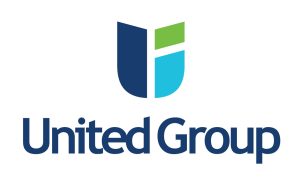 DiStefano Insurance Services, Inc. is a full-service independent insurance agency offering personal insurance products to consumers, commercial property/casualty insurance and employee benefits products to businesses large and small.
The agency was founded in 1931 in Canal Fulton, Ohio where we continue to do business today. Throughout the early years the agency remained small, serving primarily the residence of the community until the later 1970's when the DiStefano family began expanding company representation and offering more comprehensive insurance solutions to residents and business owners throughout Ohio.
While time continues to pass by, we're striving to maintain the core values that were instilled upon the agency back in 1931. Family has been a priority from the start, and we try to make all our clients feel like a member of the DiStefano Insurance family. Since the beginning we've been focused on 3 major things:
Providing care & protection through firm, trustworthy relationships with our clients.
Be a fixture in our community by being involved in local needs through giving of our time, finances, and other resources.
Encouraging our employees and clients to be proactive in helping those around them through various events and activities.
Having been in Canal Fulton for nearly 90 years, we've seen lots of changes and lots of things come and go. Doing business face to face is still a high priority, but sometimes it just isn't possible with the never-ending demands on all our schedules.
We still see many of you at football games, charity golf tournaments, Sunday school, and dining at local restaurants, but we also hope you will enjoy keeping up to date with us via Facebook and social media.
So, if you're viewing our website for the first time, or if you've been a client for 50 years, please hold us to the high standard you come to expect from the DiStefano Insurance family. We know that you rely on us to protect your most valuable treasures, including family, home, cars, and finances; and we have every intention on living up to your expectation.